Engine Mounts
Jump to navigation
Jump to search
Here's a test page for engine mounts...
Soft engine mounts are so nice... but make sure you motor is running well and is aligned properly. Many have also added a Flexible Coupling to futher reduce vibration. The flexible coupling also helps with a small amount of misalignment.
Here's a tale in the Forum about mounts.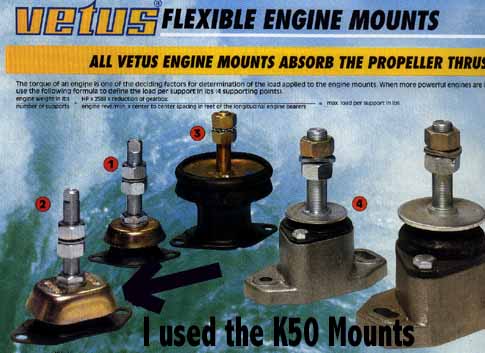 ---
References