Lewmar Leaks
Q: We've got a leaky Lewmar portlight. Has anyone fixed this? Pointers? Parts & source?
---
I had leaking Lewmar portlights when our boat (#617 - 1988) came up from California to BC in 1993. What I found was water leaking out of small 5 mm tapped holes near the bottom of the frames. These holes seemed to allow water from the hollow frames to drain into the boat. I seem to remember the holes are to allow extra fittings to be attached. After studying the source of the leak I could only conclude that it was getting into the hollow frames at the two plastic connections between the upper and lower parts of the frame. My solution was to install 5 mm threaded grub screws after covering the threads with silicon sealant. This reduced the problem substantially. Over the next year or so the frames seemed to tighten up and leakage hasn't been a real problem since. You can also get leakage from around the window seals due to dirt trapped between the seals and the Plexiglas windows. Gentle cleaning to remove the dirt will deal with that problem
Barbara and Charles Holder
---
I just purchased new gaskets for my portlights, there a bit expensive $ think they were $11 each here are the phone numbers for the distributors. Northeast Hall Rigging 1-800 789-9861 Southeast Florida rigging 1800 718 1649 West coast 1-800 824-2391 They were very helpful with parts info.
Gary
---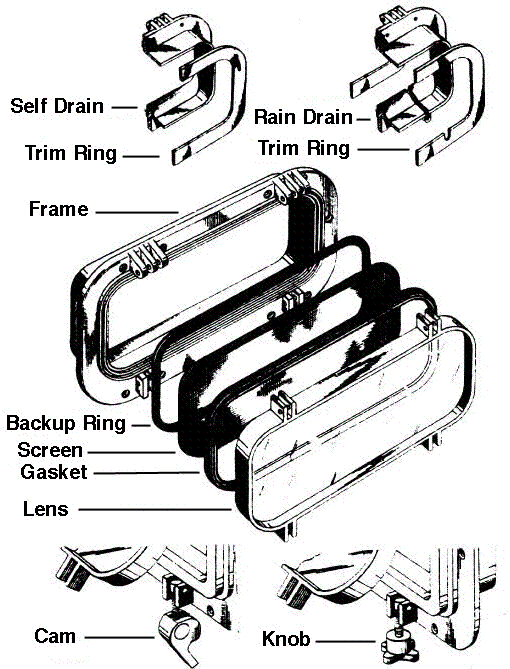 ---